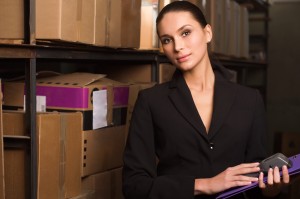 Are you looking for a stock storage solution for your business? At Self Storage Hampshire we can help many businesses manage their stock more efficiently. You may already have a commercial premises and need a little extra space or you might be running your business from home and need somewhere to store your stock securely. Perhaps your stock is seasonal and you want to free up some space in your store or warehouse. Whatever your stock storage need is the team at Self Storage Hampshire is here to help you.
We want to keep your stock storage solution simple so we have two storage sizes for you to choose from. Please take a look at our Space Estimator to help you decide which size meets your needs most efficiently or give us a call on 0800 916 8705 to discuss your requirements.
Our storage facility in Aldershot is available for you to access 24 hours a day 7 days a week so your business will never be restricted by limited opening hours or the need to make an appointment to access your storage unit. You can come and go as often as you like and be confident that your business assets are securely stored.
We make sure your storage costs are the lowest in the area with our price guarantee because we understand that all businesses need to manage their expenses carefully. You can store just about anything except flammable goods, explosives, perishable foodstuffs, or goods or material of a dangerous or illegal nature.
By having the extra space you can reduce costs elsewhere in your business. Perhaps by taking advantage of supplier promotions or ordering in larger quantities to get the best discounts or reducing carriage costs. Should your needs change at any time just give us 14 days notice and we will refund you for an unused days.
Here at Self Storage Hampshire we offer cheap and secure Business self storage.
Check out our self storage Prices page for more information or call us on 0800 916 8705. Operated by Sentry Self Storage.
Want to know more? See our FAQs and self storage packing tips.