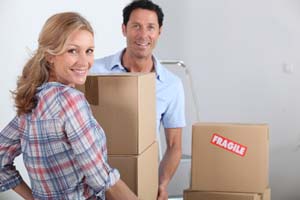 Many of our customers come to us for storage to make moving house easier and less stressful. Some of our benefits include:
✔ Drive straight up to your unit
✔ Access to your possessions 24 hours a day 7 days a week
✔ CCTV Security & Floodlights
✔ Only pay for the days you use
Moving House in the UK
Some of our customers choose to put their possessions into storage to enable them to break long chains or put themselves in a stronger negotiating position when buying their new home. You might be moving into smaller rental accommodation whilst searching for your perfect home or perhaps the sale of your existing home and the purchase or your new one does not coincide.
It may be that you just want to reduce the quantity of items to move on the day and that putting some items into storage in advance of the move will help reduce some of the stress.
For any these reasons storing your possessions may be the perfect option for you and because we know moving house is stressful we aim to make your storage experience as easy as possible.
If you are selling your home you may want to check out our page on decluttering.
Moving Abroad
You might be moving abroad for personal or professional reasons and not want to take your possessions with you straight away. Or you may be moving and need to empty your property so you can rent it out whilst you are overseas.
If you are searching for that dream home abroad you may want to sell your home in the UK and store your belongings. This will hopefully mean you get the best price for you UK home and are not pressured into making wrong decisions about your purchase abroad. You can carry out your property search with the peace of mind your personal items and furniture is safe until you are ready to ship them to your chosen new home and new adventure.
Or perhaps you have an overseas contract with work and won't be taking your bulkier personal items with you. You'll want to know they are stored securely and will be easy to access when you are back in the UK.
Moving Back to the UK
If you are moving back to the UK you may prefer to ship your belongings to us whilst you find your new home. This will give you easier access to them but remove the immediate pressure in choosing accommodation or perhaps avoid the need for you to make additional trips to the UK in order to arrange your accommodation before you are ready to move.
Wherever your need for self-storage has arisen from we are here to make your move easier.
Here at Self Storage Hampshire we offer cheap and secure Personal self storage and Business self storage.
Check out our self storage Prices page for more information or call us on 0800 916 8705. Operated by Sentry Self Storage.
Want to know more? See our FAQs and self storage packing tips.