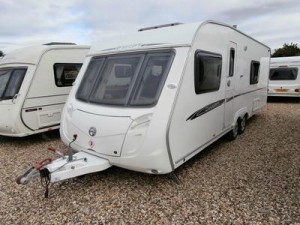 Caravan storage is essential for many caravan and motorhome owners in our area as people do not have enough space to keep their caravans on their drives, and caravans cannot be parked on roads. Keeping your caravan at home can increase your risk of crime as, statistically, most caravans that are stolen are from people's drives. It also increases security concerns as when the caravan is not on the drive it highlights the fact that the property is empty as the owners are away on holiday. For these reasons insurers are increasingly insisting that caravans are kept in secure storage. You will have automated access to your caravan or motorhome 24 hours a day so there's no need to worry if the mood takes you for a weekend away at the last minute. 
£82.00 per 4 week period
At Self Storage Hampshire we offer:
✔ Secure, gated & fenced storage for caravans, motorhomes, horseboxes, boats and trailers.
✔ Marked 3.6 metre by 7.00 metre bays
✔ Shingle surfaced standing with good drainage
✔ Access 365 days a year, 24hrs a day, with personal electronic gate opening
✔ CCTV and automatic site access lighting
✔ Full steel security fencing with electric gates
Check out our self storage Prices page for more information or call us on 0800 916 8705. Operated by Sentry Self Storage. For advice on owning and towing your caravan we recommend The Caravan Club website.
Here at Self Storage Hampshire we also offer cheap and secure container storage to meet all your storage needs. Take a look at our Personal self storage and Business self storage pages for more information.
Want to know more? See our FAQs.